Hola amigos!
We are in Buena Aires taking two to three hours of Spanish lessons everyday and using the rest of the time to enjoy the city and practice more Spanish. So far so good, easier for me as I speak French but James is making some fast progress. We have seen some of the sites of the city and also soaking up lots of sun. It is a vibrant place with lots to see and do and music and noise everywhere. Possibly the best discovery so far is the Dulce de Leche  ice cream, which James is making sure to eat a dose of every day.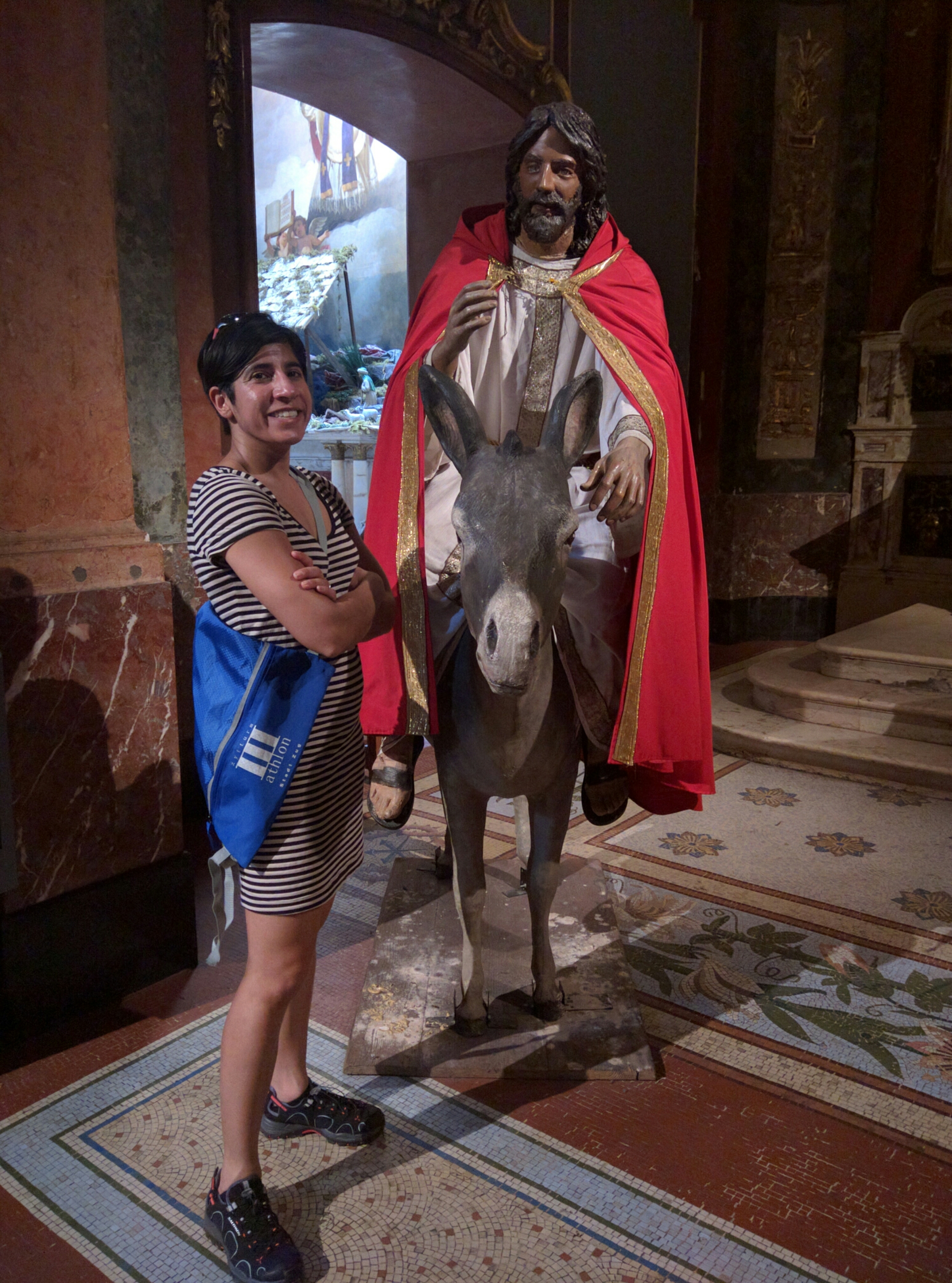 Clare meeting el jefe
Things we have done:
Spanish lessons, watching Disney TV in Spanish, visiting the hippy market in San Telmo, wandering around the city, going inside the Cathedral and meeting jesus, going to Palermo, visiting the Botanical Gardens, eating at multiple restaurants, Recoleta and the cemetery of Recoleta, meandering through the old docks area, breakfast at cafe Tortoni ( oldest cafe in buenos Aires), went to a milonga( tango show with live band) and tried Fernet (local booze), lunched at the local Google office, dinner in a fancy restaurant called Tegliu, day trip to Colonia in Uruguay and last but not least eating lots of empanadas. One of the biggest achievements was buying an Argentinian SIM card – which meant being sent to 4 different mobile phone shops before having a big argument and then giving up. The second attempt with a different network was successful first time!
Fun Spanish fact – cola means buttocks which makes a coca-cola…..
Hasta proxima!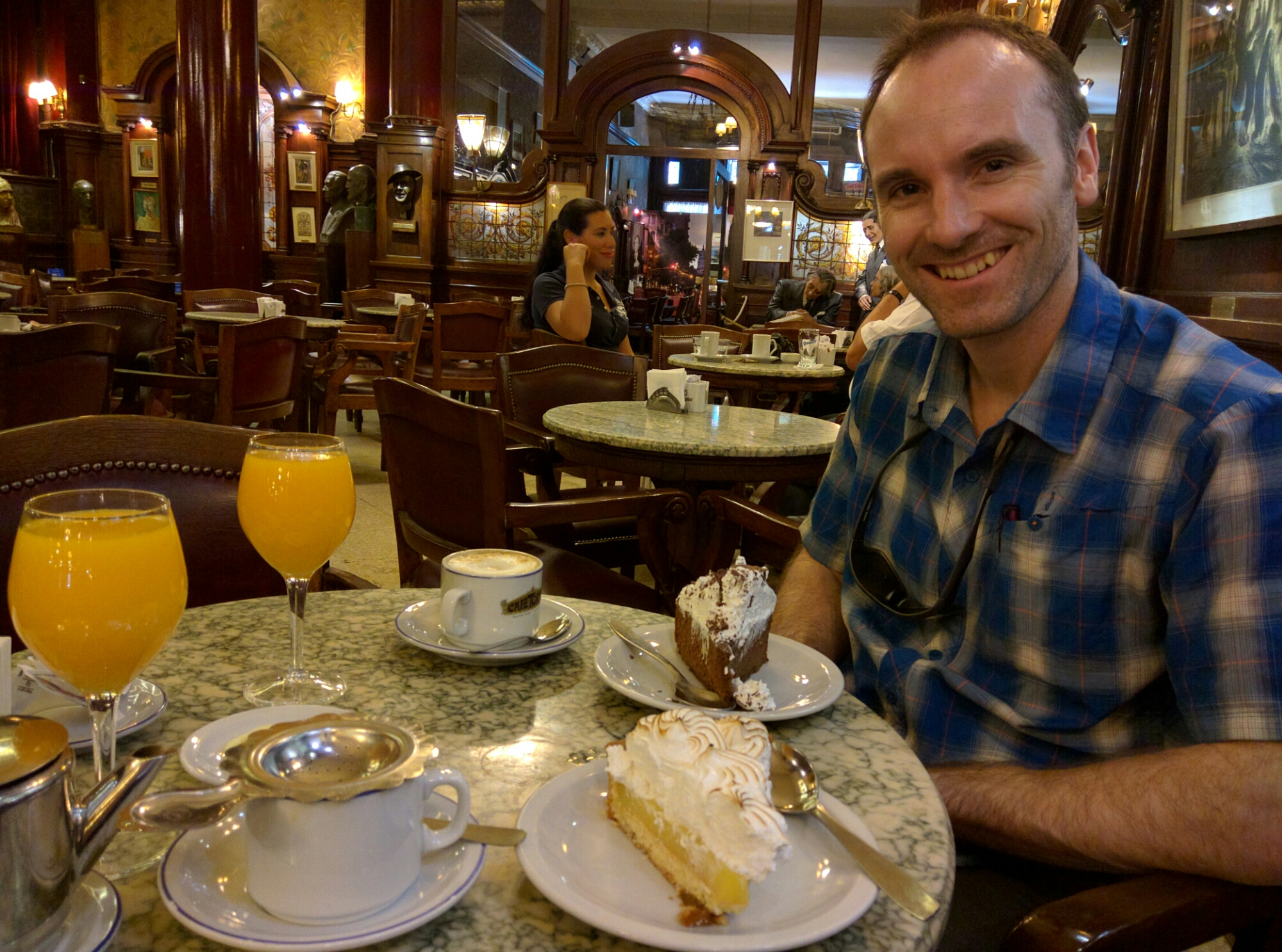 Best chocolate mouse cake ever
Spanish lessons
Tango show
Uruguay
Dolce-de-leche